Welcome to L'Enfant Immersion Education
Thank you for your interest in L'Enfant Immersion, inspired by the Montessori curriculum!
At L'Enfant Immersion Education, we strive to help each child become a passionate member of the human community who is confident, creative, bilingual and flourishing.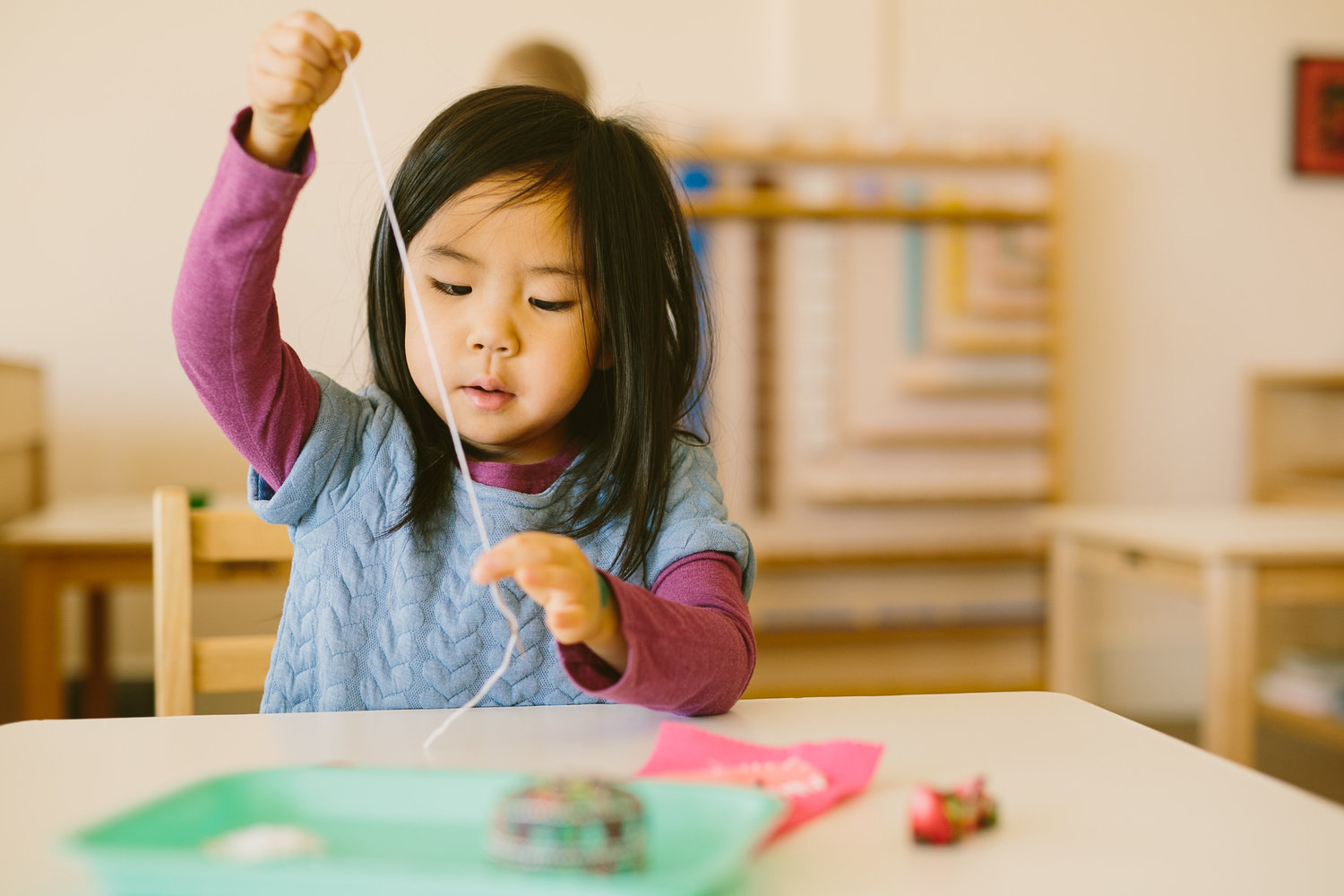 ---
Cultivate the child inner love of knowledge
Children of this age are motivated from within by a natural curiosity and a love of knowledge.
During their time in one of our Montessori Houses, in our carefully prepared Primary environments, children are guided by trained Montessori teachers (guides) in their exploration of new concepts and ideas as well as the discovery of a new language in a full immersion setting.
The goal of our Primary programs is to cultivate the child's own natural desire to learn.
---
L'Enfant Montessori School is an independent, co-ed, non-profit Montessori and bilingual school.
---
A Unique Montessori & Bilingual Environment
L'Enfant Immersion Education has been founded by a group of parents of the Washington DC region who wanted to provide their children with the best possible bilingual early childhood educational experience.
They had already built a very successful French Saturday school - My French Classes. This heritage language school aims to support French-speaking families of the DC region who want to maintain and increase the knowledge of French of their children enrolled in American schools.
To strengthen further the Francophone community, in 2018, the idea came to expand the Saturday program to a weekday school that would welcome young children of the neighborhood. This new school would focus on offering:
a full language immersion curriculum so its students become bilingual in English and French, and

a beautiful learning environment inspired by the Montessori philosophy that would foster each child's love of learning.